Forums : Humor : Sporting a woody (66 Views)
April 30, 2007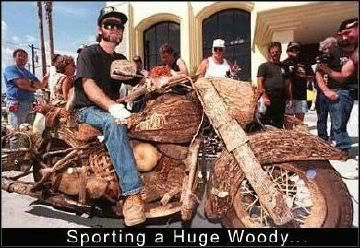 April 30, 2007
Had one of those one time...seed popped and caught it on fire and burned my azz to the ground!
April 30, 2007
Bartender,
Give me two of whatever tbay is drinking...
April 30, 2007
DD, I don't think his choice of mind-altering substances required a glass. But, hey, what do I know?
April 30, 2007
May 1, 2007
Looks like he made it from stalks from his pot plants...maybe should try lighting it...then he could lead a bike ride...bet he'd get a lot of riders on that run!
Post Message
BECOME A MEMBER TODAY!
Join.