November 23, 2009
http://www.youtube.com/watch?v=CNf9t8R-ZWo
November 23, 2009
Let`s Ride! Site Administrator - tippy@ew3s.com
November 23, 2009
November 23, 2009
They were eating them up like they were starving.
November 23, 2009
Now if you can handle oysters, you shouldn`t have any problem with these nuts. I`ve never had `em, but a few brewskies and I might give it a shot.
Don`t say never.......I did that as a college freshman about eating at the "Y".......said no way! I`ll never go there. A few manhattans and eating at the Y aint so bad.
November 23, 2009
Here is a gal at another turkey nut festival, don`t think it is the same place as the one shown above. Believe this one is up in EODs neighborhood.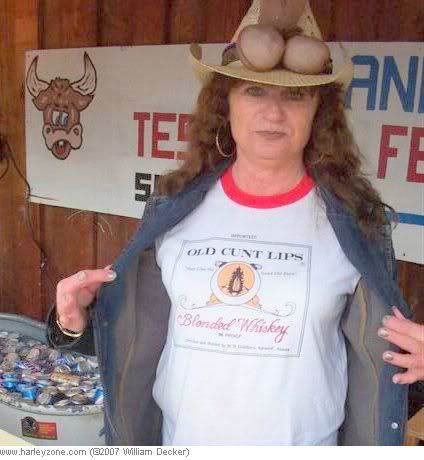 The sign behind her says.....Testical festival
November 23, 2009
I think she was into bull nuts!
November 23, 2009
November 23, 2009
Turkey Nuts? Seriously? I have heard of some strange things but this one takes the cake....so far.
Ryan -007
November 24, 2009
Poor turkey!!!!!!
I did not know there was 1200 lbs. of turkey nuts on the whole continet.
Freedom is not just another word, it is riding my harley down the road with the wind in my face.
November 24, 2009
Doubles, I think you`re right about the bull. Here is a site for it. If you check out some of the pics from past events, they get down and dirty......looks like a "plan" to head up there for one of the next ones.
http://www.testyfesty.com/
Post Message
BECOME A MEMBER TODAY!
Join.