February 12, 2010
Did they not used to call them f a g s?
March 17, 2010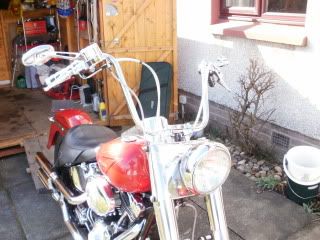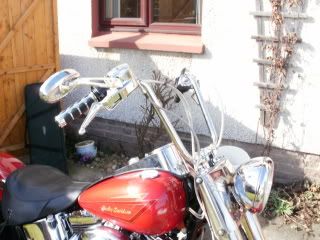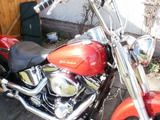 Marcaíocht sàbhailte agus saor mo càirdean. Slaandjivaa. Ride safe and free my friends
March 17, 2010
March 17, 2010
Very Nice...
March 17, 2010
Hey Chaz,
that is a total change, i would have never known it was the same bike except I remember you saying you were getting it painted and putting on new bars. That much change is almost like getting a brand new bike. It looks Great!!!!!!!!
Freedom is not just another word, it is riding my harley down the road with the wind in my face.
March 22, 2010
Well slant my noo! The bike looks great!
Post Message
BECOME A MEMBER TODAY!
Join.